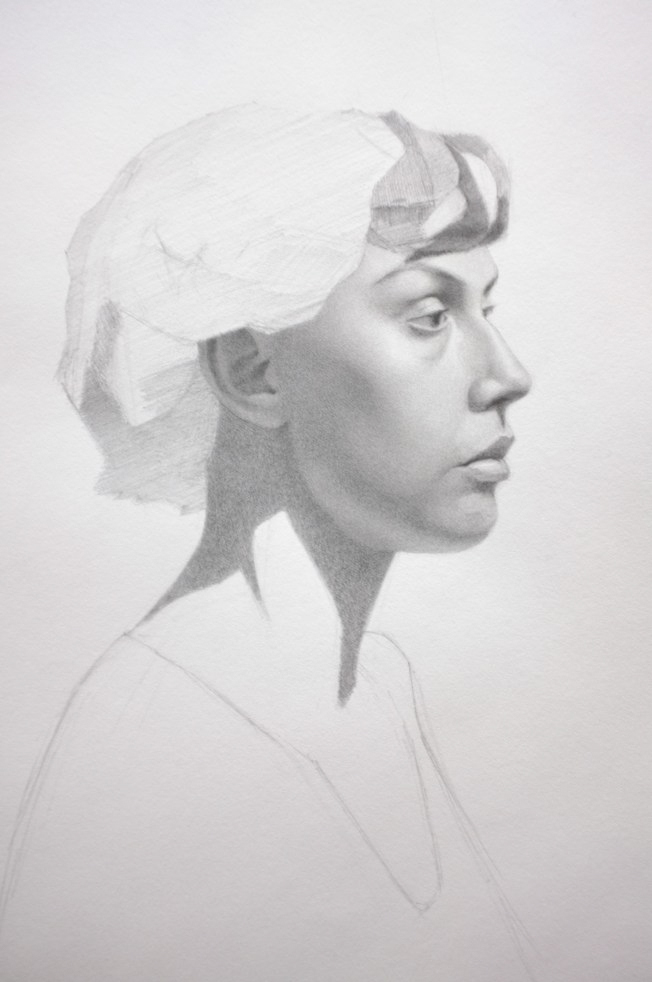 Drawing and Painting the Portrait
Drawing and Painting the Portrait with Adrian Eisenhower
Drawing and Painting the Portrait July 1st -12th 9am-4pm
Students will first focus on structure, form and anatomy via the cast and the skull before moving on to the live model. In this way the student will obtain an in-depth understanding of the portrait. Observational drawing will be taught for the first week before transitioning into painting, to lay the foundational skills necessary to achieve proper proportion and likeness of the model. Reference will be made to Old Master works throughout the course to serve as both inspiration and guide. The painting method known as "indirect" will first involve a black and white under-painting before moving on to a color palette. By moving from value to color in this way, the student will ease the transition of drawing to painting, while simultaneously learning paint handling and color theory.
The workshop cost is $650. A complete payment is appreciated to reserve a place in the workshop. Click here to make a payment online.
Adrian Eisenhower helped found Walton Avenue Atelier with the hopes of offering Northeast Ohio classical art education. He has studied and taught at a range of schools around the country, and in Greece and Italy. He earned his MFA in Painting from SCAD. He is currently an artist-residence at the Cleveland School of the Arts and a teaching fellow at the Cleveland Museum of Art.